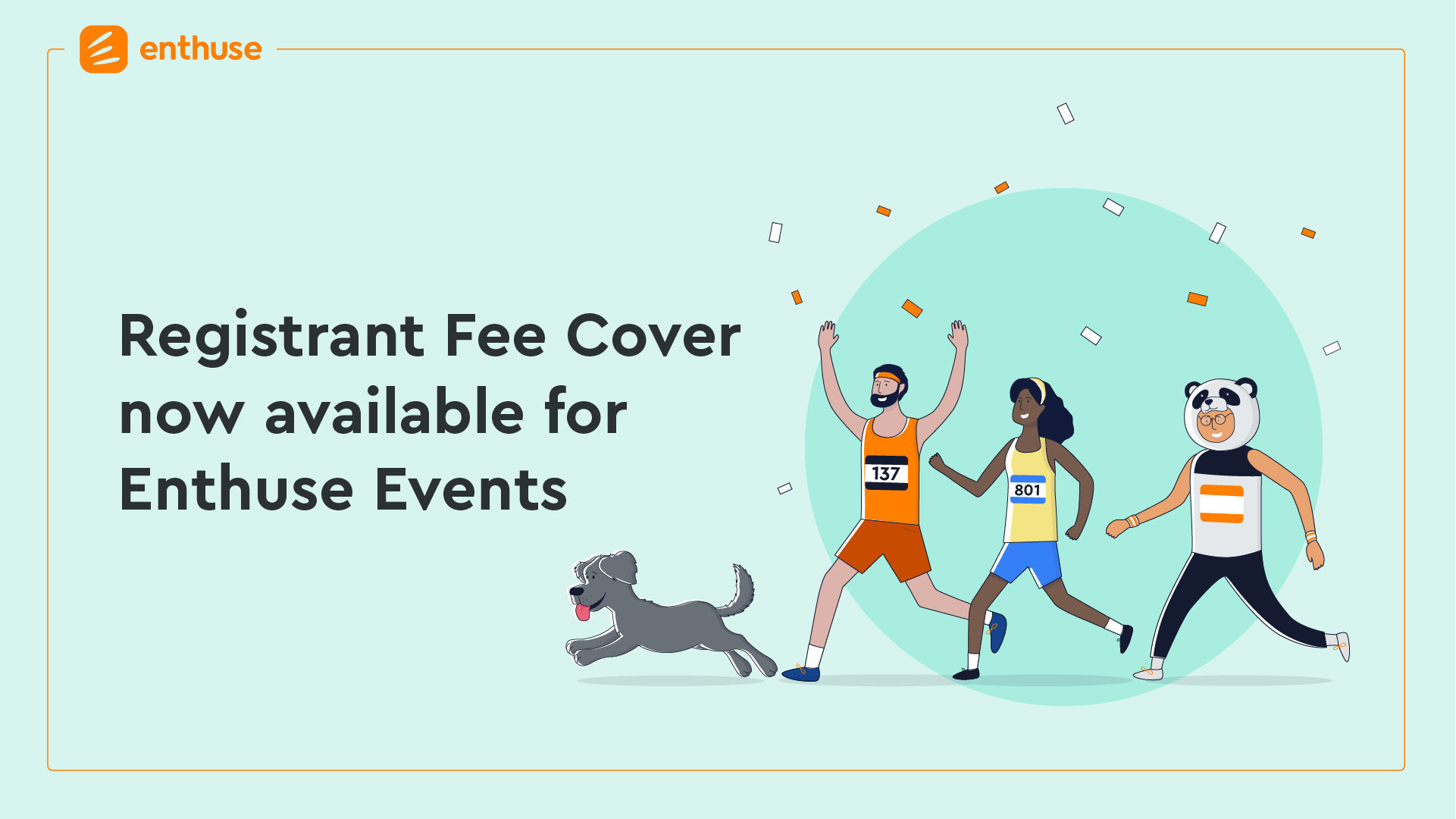 I'm delighted to announce that Enthuse has today launched Registrant Fee Cover for our events registration platform, making us the first provider to offer a feature of this kind.
Registrant Fee Cover enables charities to potentially reduce the costs of running an event by 70% by giving supporters the opportunity to decide if they'd like to cover the cost of their registration. The new fee model works in the same way as the existing donor fee cover on our fundraising solutions and the model Virgin Money Giving has historically provided. It's part of Enthuse's holistic commitment to offer a broad range of fee options for charities to put them in control of their fundraising and event running costs.
The easy-to-use feature appears as an opt-out for supporters when they reach the checkout to purchase their event tickets. All new event registration customers will also have access to Registrant Fee Cover as a standard when activating the solution.
This announcement comes at a time where covid restrictions are being eased and charities are looking to run more in-person events as well as the virtual alternatives we've all become accustomed to through the pandemic.
Our most recent Donor Pulse report shows a 5% increase in requests for sponsorship from friends in the last quarter, which indicates a healthy growth in event participation to follow. As the number of events increases over the coming months, we hope that the cumulative effect of those savings could be very impactful for charities.
The news follows on from the announcement of introducing 0% payment provider and Gift Aid fees on Enthuse Donations in May of this year and is part of our overall commitment to putting charities first by keeping transaction costs as low as possible, to ensure charities raise more for their cause.
We hope this comes as welcome news to Enthuse customers and helps to make events better for the charities we serve, with even greater value and increased fee model flexibility. I'm sure supporters will be excited to know that they now have the option for all of the proceeds of their event ticket to go directly to the cause.
You can find a video demo below which walks you through the Registrant Fee Cover process.
If you're new to Enthuse and would be interested in speaking with a member of our Sales Team to learn more, you can book a demo here.