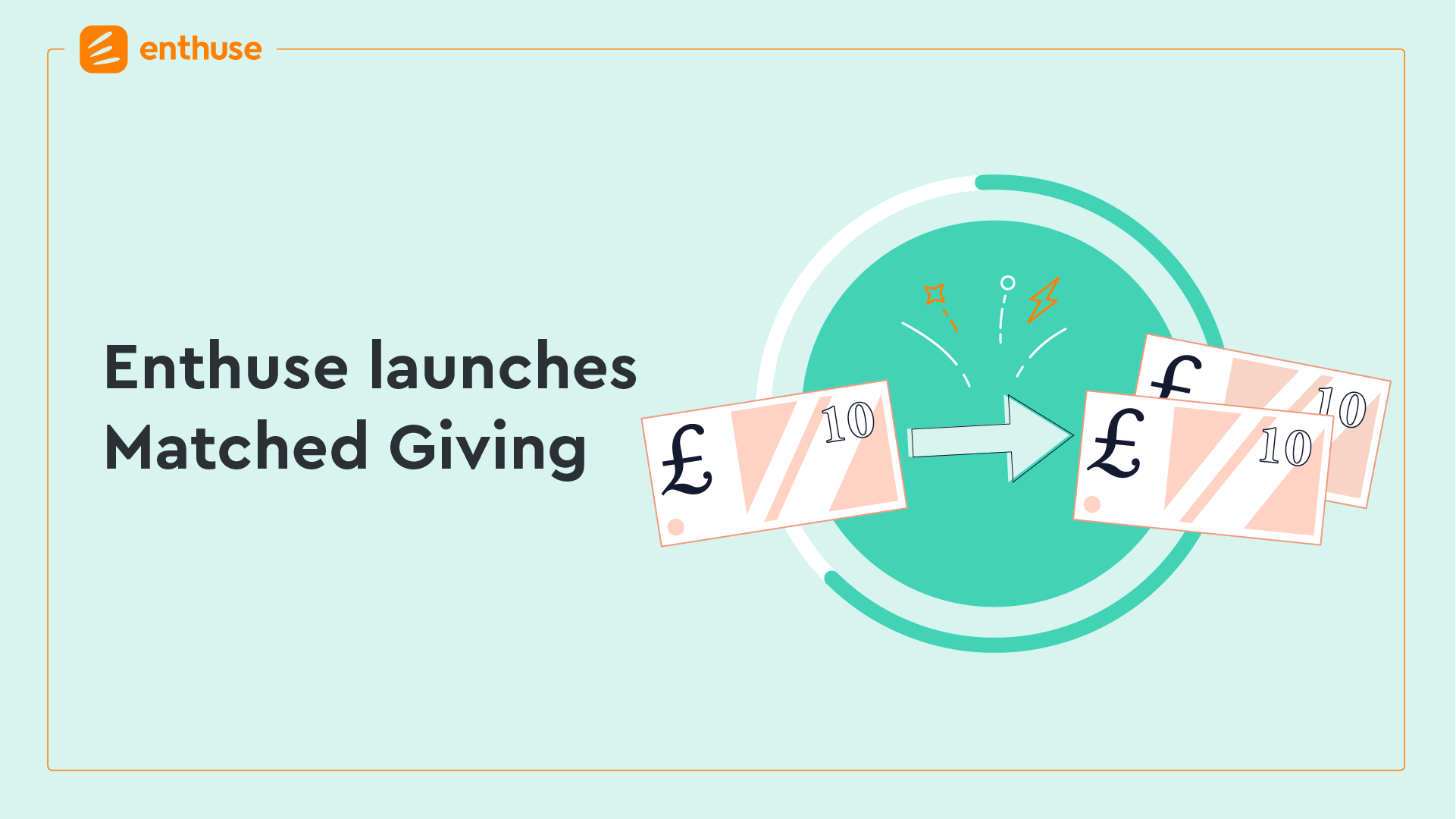 Here at Enthuse, we're proud to announce the launch of our new Matched Giving function. The feature, which gives charities the tools they need to enable match funding, is now available across the full range of Enthuse fundraising and events solutions.
Match funding campaigns are an important part of many charity's fundraising arsenal. Traditionally however, match funders, on the whole, have been tough to find for smaller charities and only larger charities tend to be able to afford to build bespoke solutions. With news that 4 out of 5 corporate partners intend to increase investment in charities, this is a good time for match funding conversations to take place.
The introduction of Enthuse Matched Giving now gives all of Enthuse's fundraising and events customers the software they need to enable match funding and therefore potentially double the fundraising income for their campaigns, regardless of size, at no extra cost.
Once a charity has a match funding partner in place, they'll now have the technology available to offer a Matched Giving capability for all fundraising and events pages. This will be shown to supporters as a 2x donate button, letting them know that their donation will be matched. A Matched Giving report will also be provided to the charity which outlines what a charity is owed from its match funding partner.
Match funding has been shown to have a positive influence on supporters, making them more likely to donate as they see that their money is going further to help those in need. This is supported by research from Charities Trust which suggests that donors give two and a half times more to charity on average when match-funded.
As a leader in the charity donations, fundraising and events space, we are focused on delivering the most innovative digital solutions to empower charities to do more for their cause, and we are delighted to be the first in the market to offer these tools to charities. It also presents a great opportunity for causes to showcase the match funding partnership they have and spread the word of the great work they're doing.
Matched Giving is the latest innovation in a long line of recent developments that have been made as part of our overall ambition to help charities raise more for their cause.
If you're looking to speak to an Enthusiast about Matched Giving, do reach out to our Customer Team for support or you can book a demo here to speak to our Sales Team.