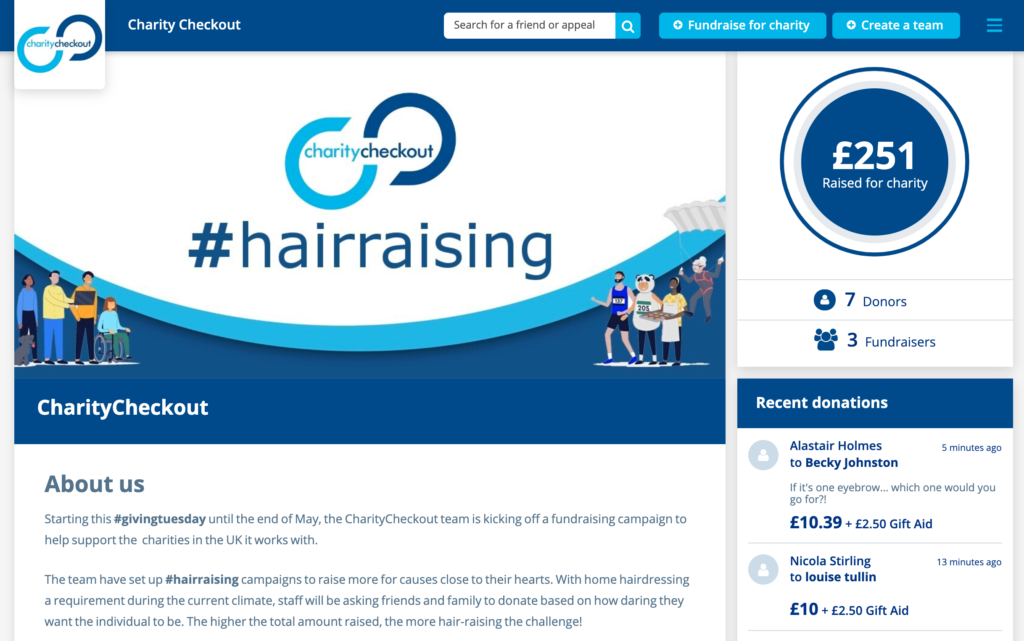 Today Giving Tuesday hold an extra global day of giving, called #GivingTuesdayNow, in response to the coronavirus emergency. #GivingTuesdayNow is a global day of unity to celebrate and support charities who have stepped up and reached out to support our families, friends and communities during this difficult time and who are continuing with their important work in challenging circumstances. It's also a day to share a message of thanks on social media or a heart in a front window as a sign of gratitude to all essential workers supporting communities.
Giving Tuesday began in the US in 2012, and has grown each year since its launch in the UK in 2014. It normally takes place in the run up to Christmas and last year raised more than £14.2 million. Each year has also seen Giving Tuesday work with some amazing campaigns. We are really proud to be the processing partner for the Big Give's Christmas Challenge, the UK's biggest match funding campaign, which last year kicked off on Giving Tuesday.
Even with the backdrop of economic uncertainty, the extra day of global giving on 5 May provides an opportunity for everyone to find a way to provide backing to the charity sector and the essential workers and communities which have helped support us all. Every act of kindness and support will make a difference, and people and charities are invited to take part and follow the hashtag #GivingTuesdayNow.
We'll be doing our own bit to support charities by starting our own campaign on #GivingTuesdayNow called #hairraising. The campaign will run throughout May and all the team here at CharityCheckout will be getting involved to raise funds for charities who we work with that they have chosen to support for their own personal hair raising endeavours.
The idea is simple – with home hairdressing increasingly becoming a necessity in the current climate, our team will be asking their friends and families to donate depending on how daring (hair-raising) they are willing to be. This ranges from a total donation of £20 for a home trim to £500 for a full head shave!
Once the donations are made, our team will film their hair dares and share them on their fundraising pages. Our daily team video calls could get very interesting as our game of #hairraising plays out.
You can donate or get involved here.