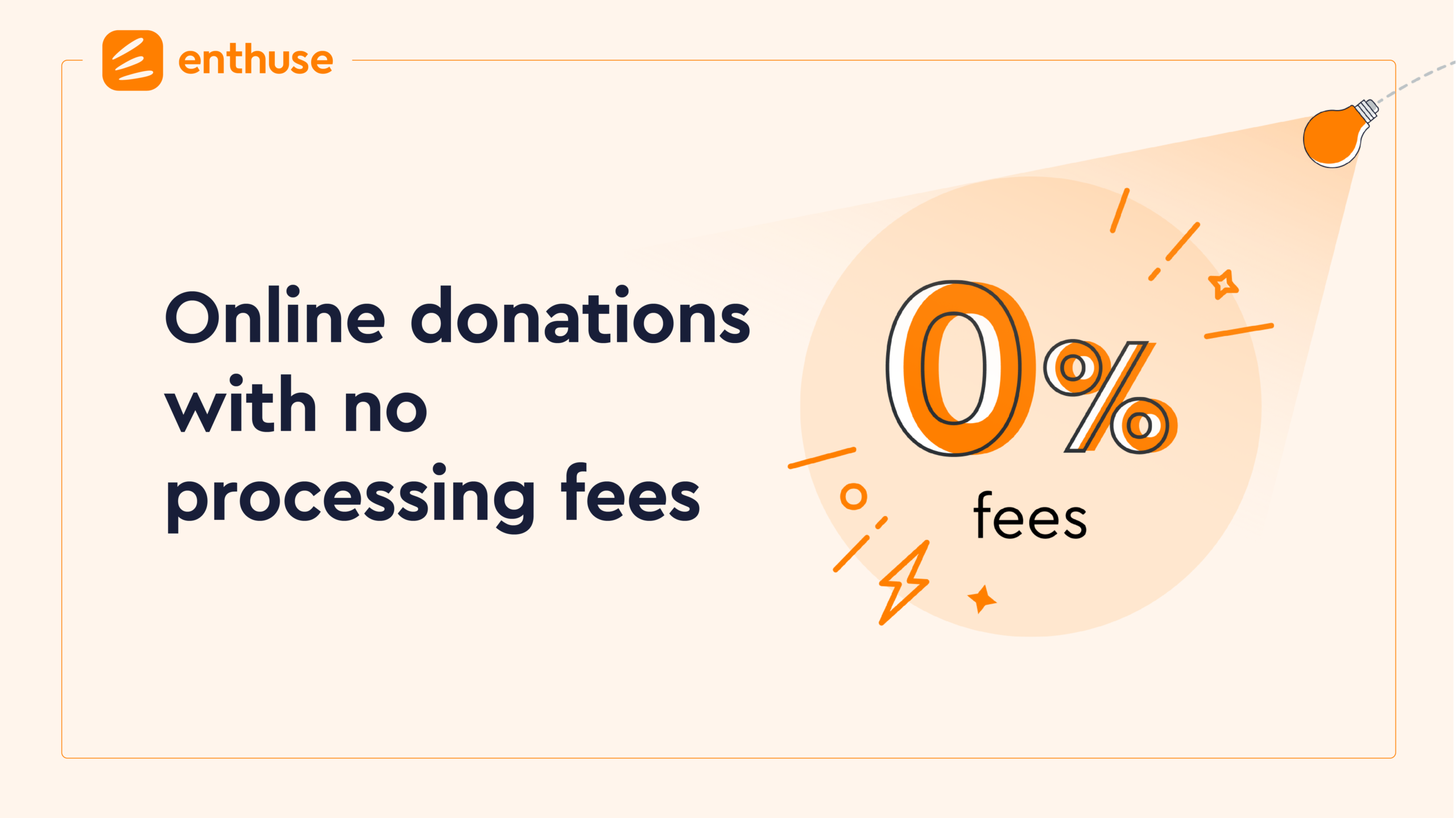 I'm proud to announce that we have removed all processing, credit/debit card and Gift Aid fees from our donations solution. The only cost for charities using the product going forward will be a small fixed monthly subscription.
Enthuse is the first donations platform to remove all transaction and Gift Aid fees. This will simplify fee structures bringing full transparency to the industry and reduce the total cost for charities using the donations platform.
Here at Enthuse, we are also strong believers in an ethical approach to data, with charities always in control of all data and communications. We never retarget or send competing communications or crowdfunding campaigns to a cause's supporters. The change in the donation platform's fee model is part of a wider series of changes we're making aimed at helping charities to recover as lockdown restrictions continue to ease.
As we continue on the roadmap to recovery, we want to help charities recover quickly as lockdown restrictions ease. We are really excited to be leading the market with zero payment processing and Gift Aid fees for our donations product, and hope the rest of the sector will also look at this route to help provide simpler and more cost effective pricing. Charities need to check the small print on providers as the 0% platform fees headline doesn't always match the reality.
Ultimately, the decision to switch to a 0% platform fee model is one that we've made to protect charities' income levels, something which is particularly pertinent today as we continue to move out of lockdown. With no hidden fees, charities that use Enthuse for donations can rest easy, safe in the knowledge that what they get, they keep.

Interested in joining Enthuse? You can book a demo today to find out more.